COPPER MOUNTAIN, Colo. – 5 Days – 6 Events – 9 Awards – 2 Riders — 1 Giant Leap Forward for Snowboarders with Intellectual Disabilities at USASA Nationals.
Zach Elder competed and medaled in all six disciplines as a member of the Kekoa Class at the 2022 USASA (United States of America Snowboard and Freeski Association) National Championships at Copper Mountain in Colorado, April 2-7, 2022. In successfully completing this challenge, Zach became the first Kekoa Class rider to also achieve the Overall Rider Award for his class.
Charlie Kleiman also competed and medaled in two disciplines while competing in the same Kekoa class.
The Kekoa (Hawaiian for "The Brave") Class was recently created by USASA to recognize the many snowboarders with intellectual disabilities, allowing them to compete for the first time on the same day, time, and courses in all of the six disciplines as the rest of the snowboard community.
Zach's six gold medals came in:
Day 1 – Slalom followed by Rail Jam under the lights,
Day 2 – Half Pipe at the 22-foot high Copper Mountain Superpipe
Day 3 – Slopestyle
Day 4 – Boardercross
Day 5 – Giant Slalom
——————————————————————————————–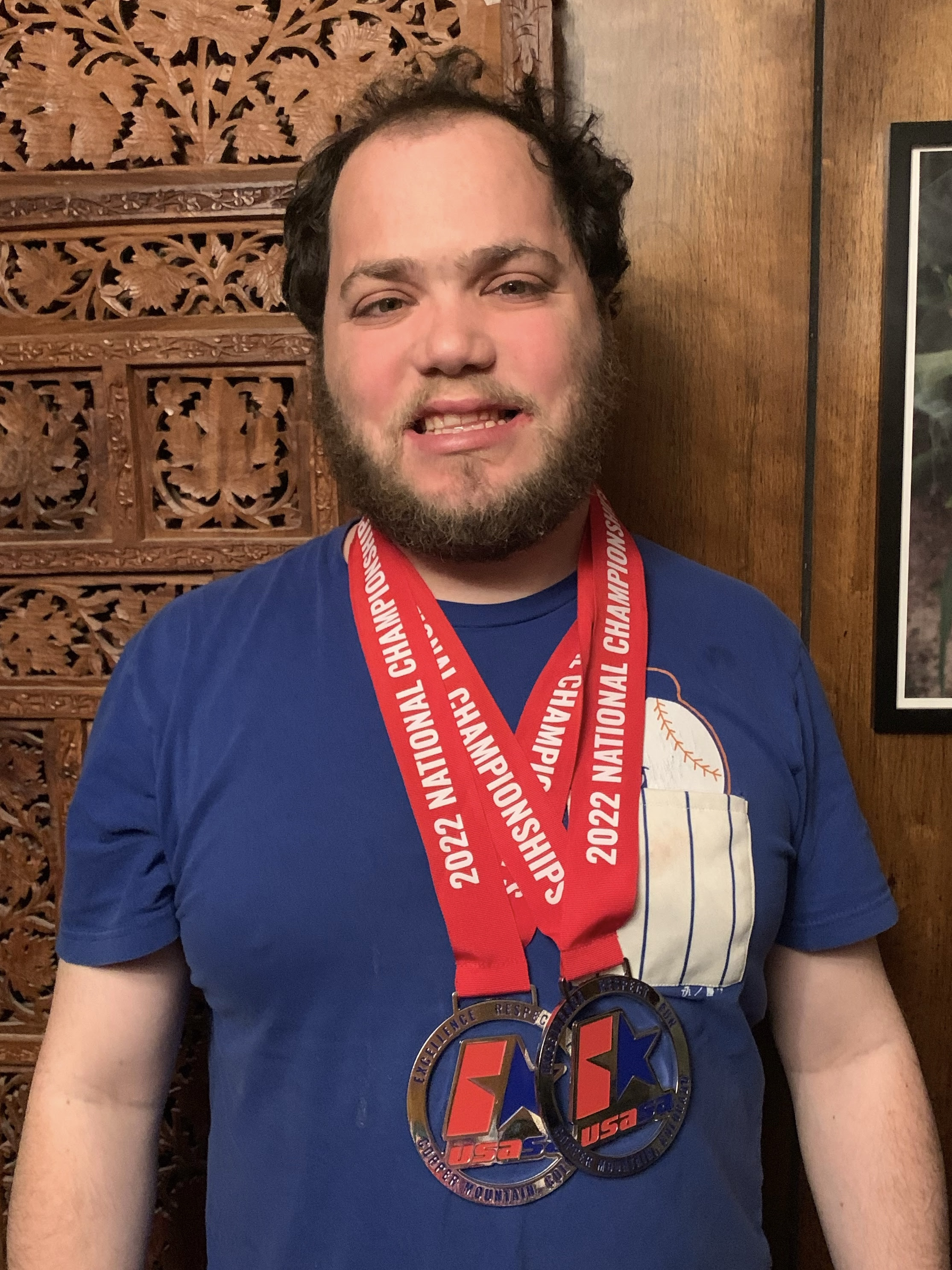 Charlie's two silver medals came in:
Day 1 – Slalom
Day 5 – Giant Slalom
During the week, Zach and Charlie were joined by Kekoa riders from Park City's National Abilities Center, Challenge Alaska, and Special Olympics Colorado. There was great fun, camaraderie and competition.
Before this year, current Kekoa Class riders were grouped in an Adaptive Category with Para-Olympians and were excluded from many of the disciplines open to everyone else.
The USASA snowboard community embraces inclusion, and it has been very welcoming and supportive since the start of this journey, which began with Zach and many of his Adaptive Sports Foundation teammates, including Alex Kiratsous, Charlie Kleiman and Matt Huang, who have all competed regularly in the Adaptive Category.
Thanks to the support of current USASA President and Big Mountain West Series Director Kim Raymer, past President and Catskill Mountain Series Director Bob Basil, Mike Mallon USASA National Director, Zippy Neil USASA Director of Administration, the 30 series directors and the USASA athletes and families, this very positive change has become a reality.
When asked why he chose to go for the all-around rider championship, Zach said he dedicated his efforts to honor fellow Catskill Mountain Series rider and past national medalist Pearson Reynolds, who recently succumbed to cancer, and to demonstrate the many capabilities of Kekoa Class snowboarders. Zach and his fellow competitors look forward to continuing to improve their capabilities and the sport.
Zach is an athlete with the Adaptive Sports Foundation at Windham Mountain, a member of the Hunter Mountain Snowboard Alpine Team (coached by Dave Hirschberg) and the North East Snowboard Team, a unified team where neurotypical and Kekoa Class athletes can train together. Zach wanted to send a special thanks go to the North East Snowboard Team Founder and Director Frank Cabrera and Head Coach Matt Brigg for building his skills in the freestyle disciplines and all areas of snowboarding. They are amazing coaches and people. Also to the Adaptive Sports Foundation, which started Zach on this journey.
Charlie is also an athlete with the Adaptive Sports Foundation at Windham Mountain.  When he is not snowboarding with the race team, he can be found in the lift maze working as a lift attendant for Windham Mountain.  Find our more about Charlie by watching his "I'm an Athlete" video.